Transform Your Online Presence with Our Professional Website Re-Designing Services.
Website Redesigning Services
Our website re-designing services provide you with an updated, modern and user-friendly website, giving you an edge over your competitors and ensuring a better user experience. Our services also help you to increase your website's search engine rankings, making it easier for your customers to find you online. With our website re-designing services, you can enjoy the benefits of improved website performance and increased customer engagement.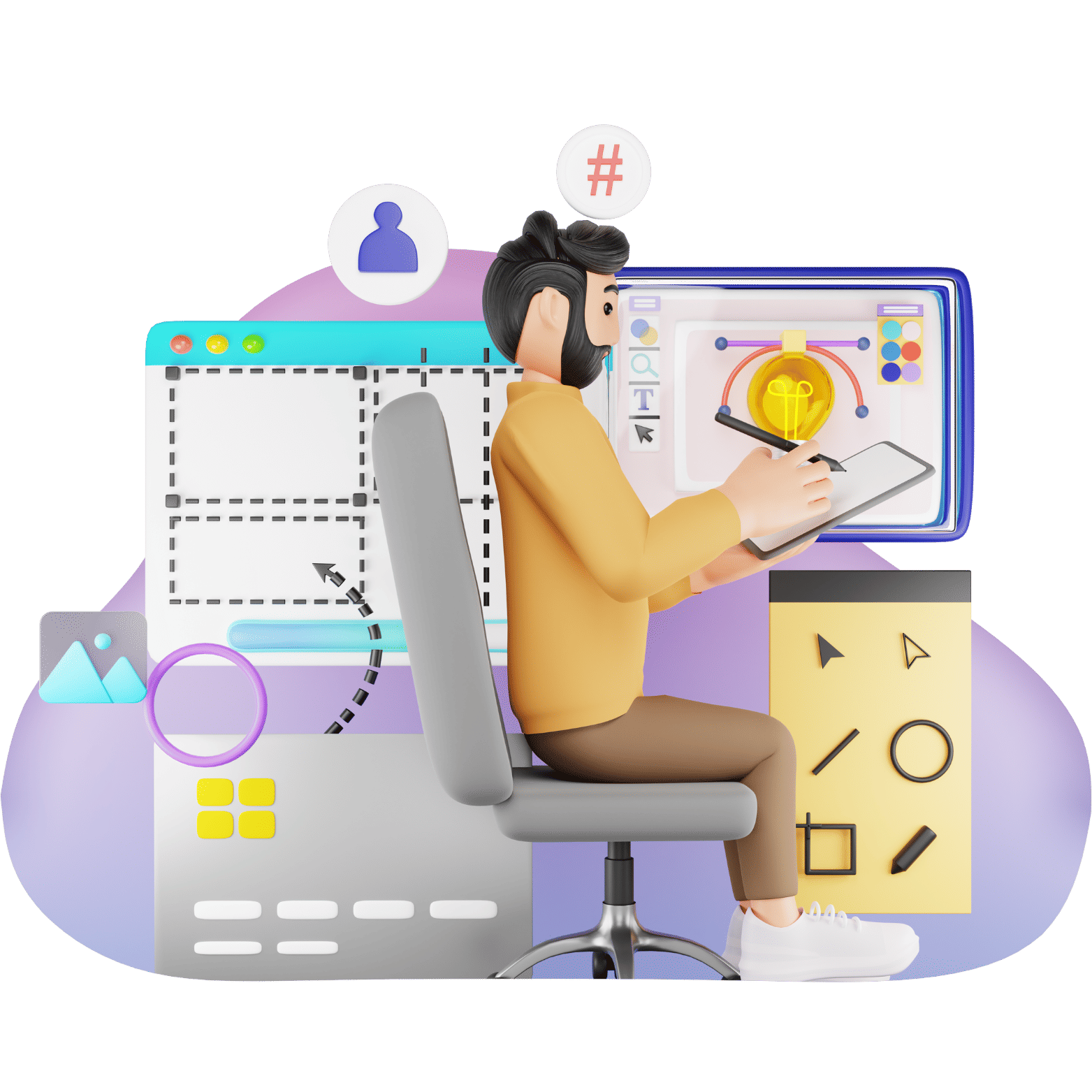 Transform Your Online Presence with Our Professional Website Re-Designing Services.
The Complete Guide for Your Website Redesign
As technology evolves and consumer preferences change, keeping your website up-to-date and visually appealing is crucial for the success of your online presence. Website redesign is a comprehensive process that involves revamping the look, feel, and functionality of your website to meet current trends and user expectations. In this blog, we will provide you with a complete guide for a successful website redesign, covering essential steps, key considerations, and best practices.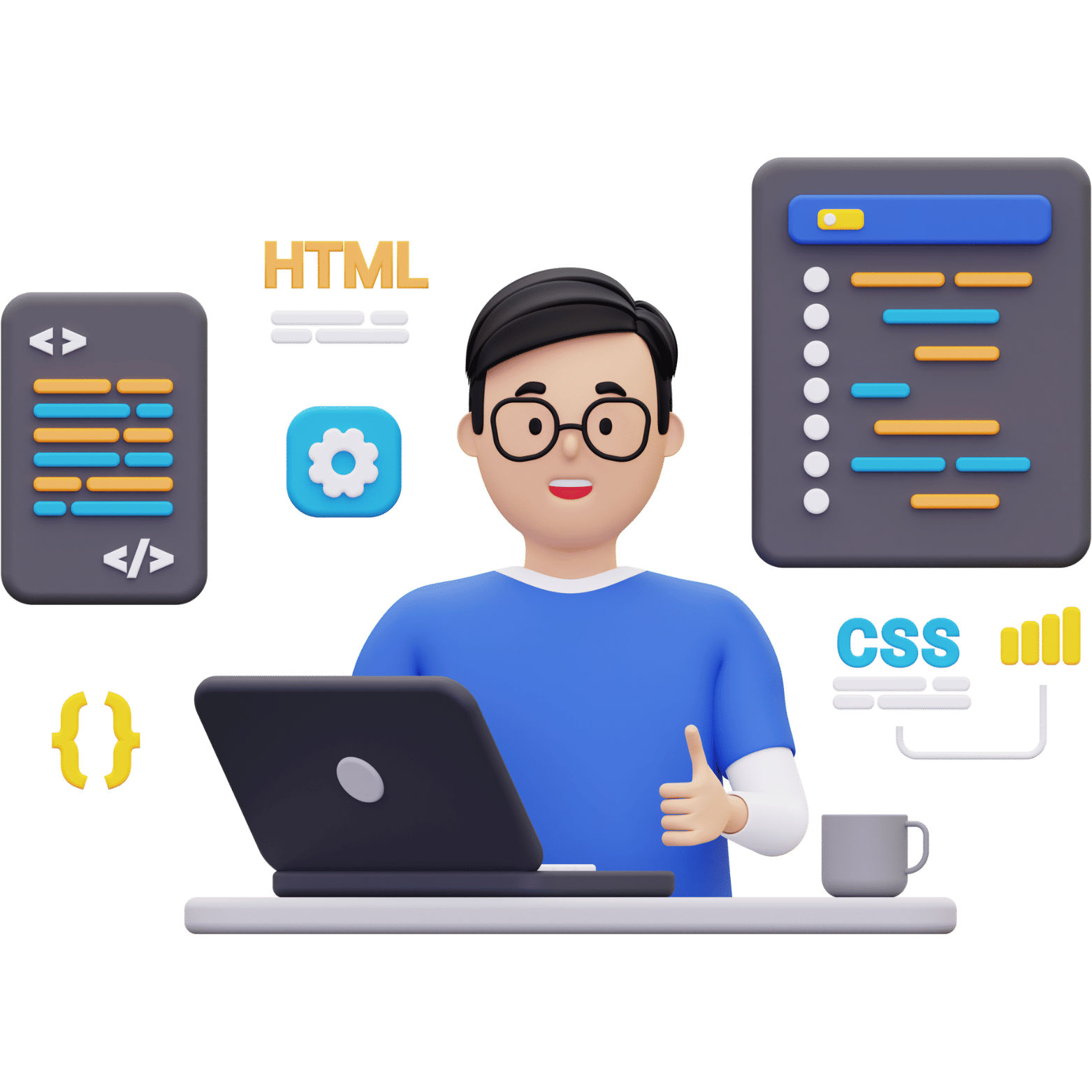 You may lose the majority of your repeat visitors if your website is not appealing, properly designed, and conversion-focused. Allowing a poorly designed website to harm your bottom line is a bad idea. Fillip Technologies is a web design professional who can assist you in re-creating a website that looks fantastic and operates flawlessly.
In today's corporate world, it's critical to maintain your site current and competitive by redesigning it. When you consider purchasing the service, it means you can genuinely optimise your brand's potential. It's possible that you'll make the decision to convert your viewers into potential buyers. Marketing has also improved as a result of redesigning. The endeavour may eventually result in more leads being generated than on the prior website.
Fillip Technologies creates a superior customer experience by offering you unique design concepts that adhere to current Web Industry standards and make use of the newest web technology. We also improve important parts of your website, such as user engagement, digital marketing goals, and generating leads.
Define Your Goals and Objectives
Before diving into a website redesign, it's crucial to identify your goals and objectives. Determine what you want to achieve with the redesign: Is it to enhance user experience, increase conversions, improve brand consistency, or incorporate new functionalities? Defining clear goals will guide the redesign process and ensure that all decisions align with your objectives.
Understand Your Target Audience
Knowing your target audience is crucial for an effective website redesign. Analyze user demographics, preferences, and behavior to create user personas. User research, surveys, and feedback can provide valuable insights into their needs and expectations. Tailoring the website design and content to your target audience will enhance user engagement and satisfaction.
Information Architecture and User Experience Design
An effective website redesign requires a well-structured information architecture and user experience (UX) design. Consider user flow, intuitive navigation, and logical content organization. Create wireframes and prototypes to visualize the layout and functionality of key pages. Test the UX design with real users to gather feedback and make iterative improvements.
Responsive and Mobile-Friendly Design
In today's mobile-driven world, responsive and mobile-friendly design is essential. Optimize your website for various devices and screen sizes to provide a seamless user experience across desktops, tablets, and smartphones. Responsive design ensures that your website adapts and functions flawlessly, regardless of the device used by your audience.
Content Migration and SEO
When redesigning your website, carefully plan and execute the migration of existing content. Ensure that all URLs are properly redirected to maintain SEO rankings and avoid broken links. Optimize on-page SEO elements, such as meta tags, headings, and image alt tags, to improve search engine visibility and drive organic traffic.
Conduct a Website Audit
Performing a thorough website audit helps identify strengths, weaknesses, and areas for improvement. Evaluate your current website's design, navigation, content, and user experience. Analyze website analytics to understand user behavior, identify high-performing and underperforming pages, and gather insights for the redesign.
Develop a Content Strategy
A successful website redesign goes beyond visual aesthetics; it involves crafting compelling and engaging content. Assess your existing content, identify gaps, and determine what content needs to be refreshed or created. Create a content strategy that aligns with your goals, incorporates relevant keywords for search engine optimization (SEO), and provides value to your audience.
Visual Design and Branding
Visual design is a crucial element of website redesign. Align your website's visual elements with your brand identity, including colors, typography, and imagery. Ensure consistent branding across all pages, creating a cohesive and memorable user experience. Employ modern design trends while maintaining a timeless and professional appearance.
Development and Testing
Once the design phase is complete, it's time to bring your website redesign to life. Collaborate with experienced web developers to code and implement the design, ensuring pixel-perfect execution. Rigorous testing is crucial to identify and fix any bugs, compatibility issues, or performance bottlenecks before the launch.
Launch and Promotion
Before launching your redesigned website, thoroughly test its functionality, responsiveness, and compatibility across different browsers. Create a plan for the launch, including announcing the redesign to your audience, updating social media profiles, and submitting your new sitemap to search engines. Promote the launch to generate excitement and drive traffic to your refreshed website.
All of our website redesign ideas have one goal in mind: to boost a company's bottom line. We use client feedback, competitive data, and design dynamics to create a fresh design that will drive more traffic and ultimately increase income.
Some of the advantages of website redesigning include: 
Keeping up with new technologies 

A faster, more seamless and more responsive experience

Improved SEO friendliness

Reduced maintenance costs 

Improved visual appeal on the front end 

Ease of use and more customised features on the backend 

Gaining more visitors and increasing sales
During the redesign process, all of your website's specifics will be taken into account because they contribute to greater sales and leads. 
When your site is out-of-date, no longer accessible in search engines, your competition has a better website than you, your site is not user pleasant with ease of navigation, no social networking initiative has been implemented, and your material is out-of-date, it's time for a website makeover.
The process of creating a website redesign is a step-by-step process. Here's a quick rundown of the steps we take:
Planning and strategy

Wireframe and design creation

Development and integration

Testing and launch
To summarise the process, we will collaborate with you to create a design that satisfies your requirements and budget. We'll develop a prototype after the design is finalised, and then launch the new website.
We as the preferred choice
Fillip Technologies' skilled web designers and developers bring years of experience, remarkable practical sessions, and modern design trend applications to the table when it comes to website redesigning. Our web designer not only offers your entire website a facelift but also improves its operation and usability. We overhaul the style, appeal, and performance of your website by combining aesthetic design elements, cross-border compatibility, and SEO features.
The revamp of your website always results in increased efficiency, sales, and inquiries. When you choose us to revamp your website, you'll enjoy the following benefits:
Search Engine Optimized Design 

Free Post-Launch Support 

Complete Mobile Compatibility 

Prompt Technical Support
Ongoing Maintenance and Optimization
Website redesign is an ongoing process. Regularly monitor website performance, user feedback, and analytics data to identify areas for further optimization. Stay up-to-date with industry trends and technological advancements to ensure your website remains relevant and engaging. A website redesign is a comprehensive undertaking that requires careful planning, consideration, and collaboration. By following this complete guide, you can ensure a successful website redesign that aligns with your goals, enhances user experience, and drives business growth. Remember to define your objectives, conduct a thorough audit, understand your target audience, develop a content strategy, prioritize user experience and visual design, optimize for responsiveness and mobile devices, test rigorously, and plan for ongoing maintenance and optimization. As a digital marketing company, we understand the importance of a well-executed website redesign. Our team of experts can guide you through every step of the process, from strategy and design to development and optimization. Contact us to embark on a transformative website redesign journey that will elevate your online presence and deliver exceptional user experiences.
Are You Ready To Get Digital Success On Your Business?
Digital transformation is a vital growth policy for private business leaders. We try to engage digitally with customers in new customs and drive growth through diverse channels and relations.